Examples of Adult led outdoor games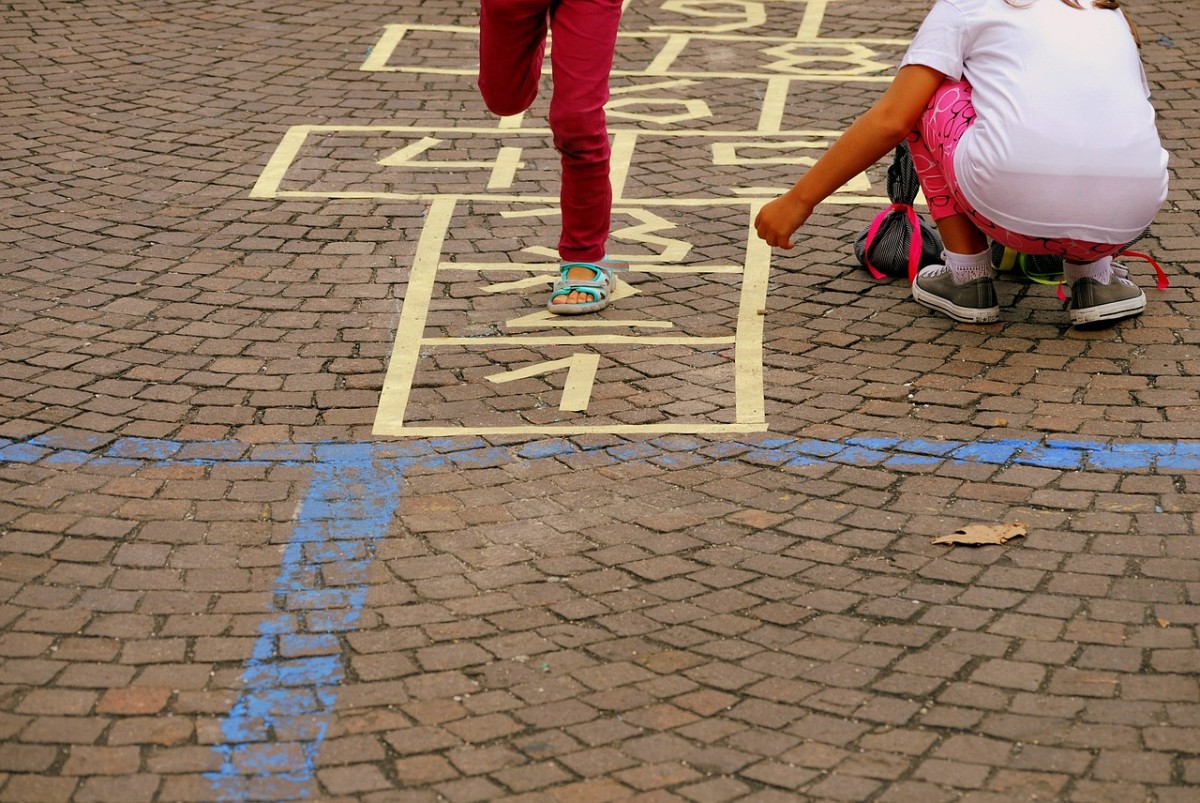 Outdoor games can be great fun and beneficial. A setting needs to ensure they have a correct balance between adult led and child initiated activities. You may choose to complete adult led games outdoors for a number of reasons for example:
• To improve listening Skills
• To encourage the children to follow instructions
• To support gross motor skills
• To encourage team working
• For fun
• To improve levels of concentration
• To calm the children down and restore some order if they have got over excited or boisterous
Here are some really simple traditional games that are loved by children in the early years, these are highly engaging and allow the children to critically think.
1. The Bean Game – An adult or child will call out a variety of beans which the children will have to pretend to be for example BROAD BEAN – The children have to make themselves as wide as possible with arms and legs stretched, RUNNER BEAN- The children have to run on the spot, JELLY BEAN – the children have to wobble like jelly, FRENCH BEAN – the children stand and say ooh la la, JUMPING BEAN – The children have to jump around, CHILLI BEAN – Children have to prentend to be cold. This game has endless opportunities and more beans or silly beans can be added and made up.
2. Pirate Ship Game – The children all have to pretend to be aboard a pirate ship and follow the commands of the Captain using gestures will help the children understand the commands these include
PORT – Children run to the left
STAR BOARD – children run to the right
BOW – Children run to the front infront of the adult
STERN – Children run to back behind the adult
MAIN DECK – Children run to the middle infront of the adult
MAN THE LIFEBOATS – Children have to find a partner and sit opposite one another holding hands to row the boat
SCRUB THE DECK – Get on the floor and pretend to clean the floor
CLIMB THE RIGGIN – Children pretend to climb the ladder
CAPTAINS COMING – children shout 'aye aye captain' and salute
3. Jungle game – Children have to pretend to be a jungle expedition and pretend to have their bincoulars ready and dressed up ready for their search through the jungle. The children all begin walking around on their jungle adverture and the adult shouts out various commands for the children to follow these include:
JUMP OVER THE LOG
DUCK UNDER THE TREE BRANCH
HIGH KNEES OVER THE SAND
QUIETLY THERES A SNAKE
RUN THERES A TIGER
TALK TO THE MONKEYS (children shout ooh ooh ah ah)
This can be made more challenging and fun by shouting the commands really quickly
These outdoor games work best when the adults join in with the commands so the children have someone to follow and role model.