Modern pedagogy has introduced natural resources into the learning environment, replacing colourful plastic toys. However how does this trend support children's development?
Using senses
Wooden and natural resources encourage creativity and imagination in young children. Plastic toys can often only be used for their purpose and can restrict children's thinking skills. Treasure baskets offered in baby rooms give the children a sense of curiosity, enabling them to explore household items using all of their senses. These household items are usually made from natural materials such as wood and rarely contain hard plastic materials. Natural items can help children to develop fine motor skills and express their thoughts and ideas as they manipulate and explore them.
Imaginative play
Wooden resources are great for imaginative play, encouraging the children to think of how it can be used or what other items it may represent. Recent research shows children who are encouraged in imaginative play prove to be more creative a few years later, have a richer vocabulary, are less impulsive and aggressive and often become leaders with their peers. Tree trunks and wooden planks can support children in creating structures and developing physical skills, through body movements such as climbing and balancing.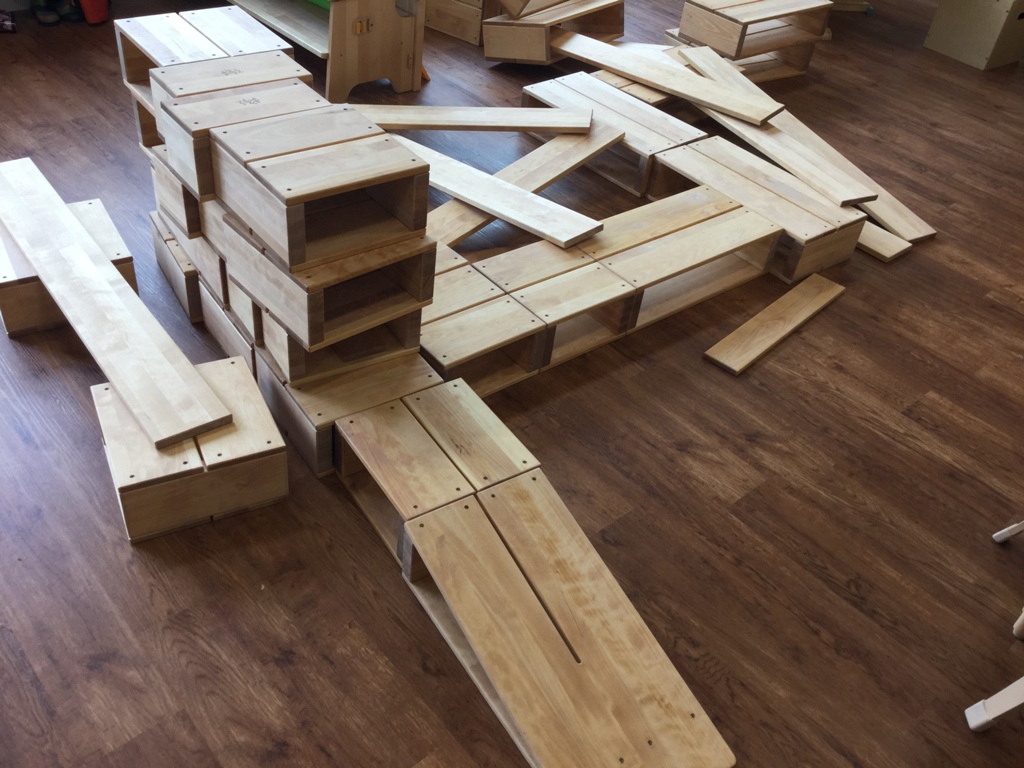 The outside environment
The outside environment is a big contribution to learning and development, allowing children to experience the world around them through natural resources. Bringing this sense of nature inside further supports children in using their senses and experiences to learn about their environment. Natural materials are a great way for children to learn about time, change, investigation and exploration. Observing nature such as twigs and leaves that change throughout the seasons helps the children to feel and understand the world. Natural materials offer the children the opportunity to make comments and ask questions, gaining a deeper knowledge of their environment. Exploring natural materials inside and out can develop children's risk taking skills, you cannot predict what might happen, and as such it provides opportunities to experience and develop emotions, what they feel like and how to deal with them.
Open ended play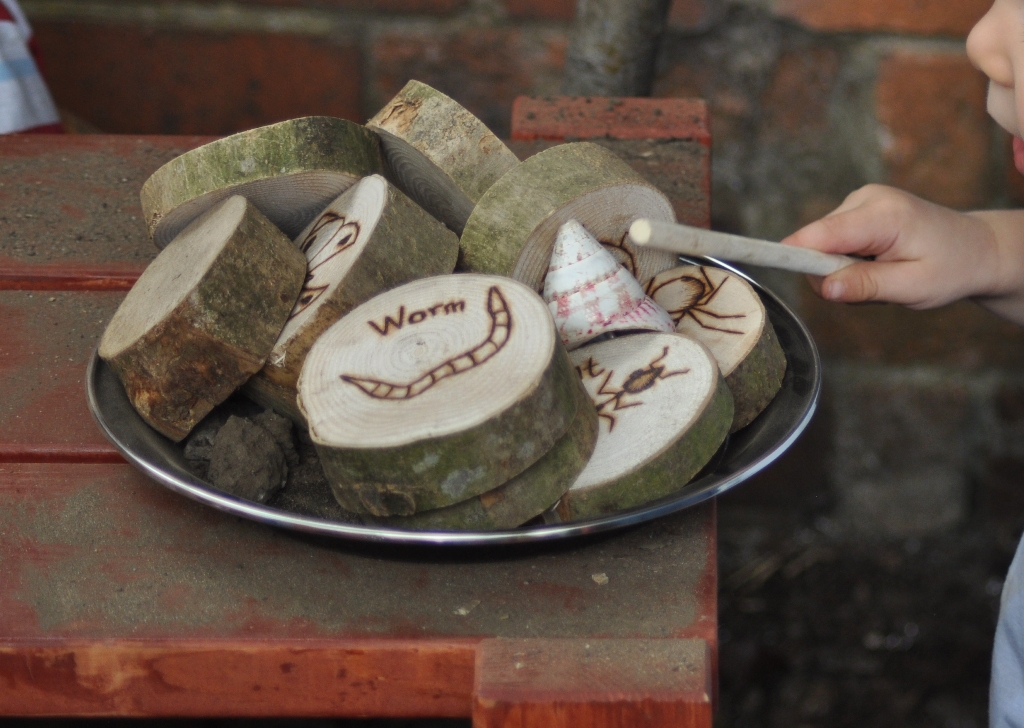 Natural resources offer a great deal of open-ended play, with the children using them to fit the play that they are working through at the time, rather than the play materials dictating the play. Materials that can be adapted to meet the children's needs will be most effective. Many resources can be found in the natural world and others fairly cheaply at places such as garden centres. Young children are naturally drawn to living things and the natural world. Research has proven that being in a natural space increases wellbeing, builds self-worth and reduces stress.