Are there any benefits to having a topic in a baby room?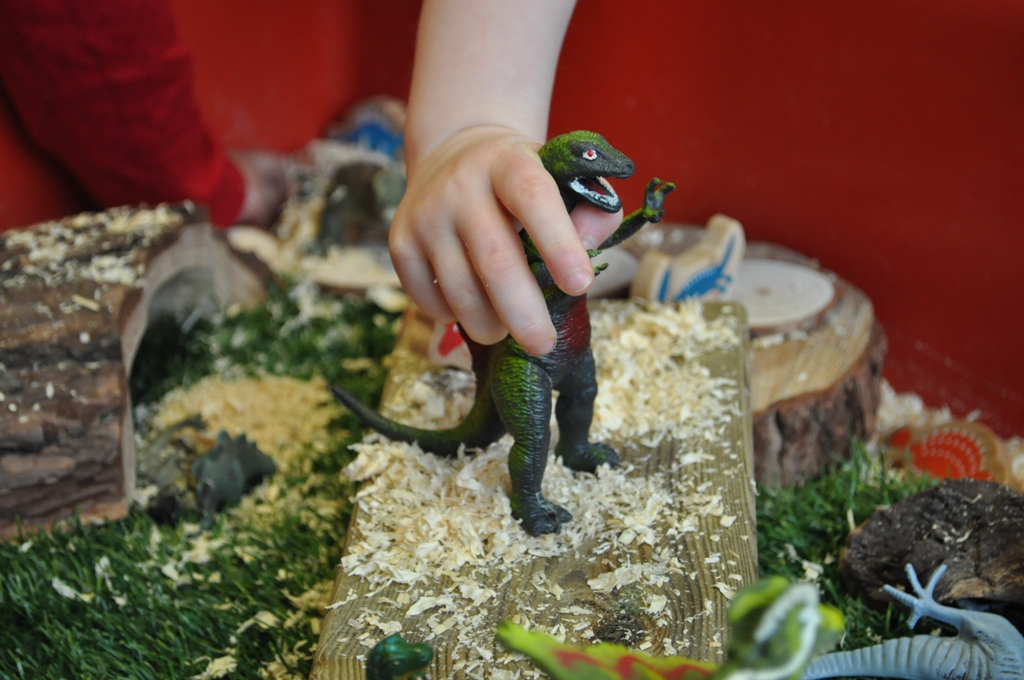 Topics and themes are somewhat high on the agenda in early years with many settings feeling they need some sort of underpinning topic for either classroom organisation and layout or for the children to concentrate on whereas other settings are completely against having topics in their settings.
There is no right or wrong as long as the children's interests are being followed and careful next steps are put in place to promote every child's learning as an individual. Topics and themes can be clearly seen throughout many different settings including Reggio settings who base a lot of their practice around projects for the children and in most schools, there are strong topics and themes to encourage learning.
However, is it beneficial to have a topic in a baby room? Do they gain much from having these topics? Does learning become too adult focused with the end product rather than the process becoming the main focus? Or is a topic in a baby room more beneficial in the baby room compared to anywhere else in an early years setting?
Let's take a look at the pros and cons of having a theme or topic in a baby room and then each setting can decide what works best for them.
Positives of a topic in a baby room
Positives of having a topic include:
Repetition – Having a strong theme or topic such as farm animals involves a lot of repetition of the same words based around that topic, for example, 'pigs' will be in the sensory tray, in the farm book, in old MacDonald rhymes, in the paper plate painting. Repetition is great for communication development and also for learning.
Interest – Depending on the age the baby room goes up to some children will be displaying interests in things which can become a theme, for example, one child may love cars and have just learnt to say 'car'. This could then be progressed by having a topic based around transport and extending this knowledge and interest. When children are interested they learn more
Room Organisation – It can be nice when a room theme all ties together and the key person board, labels, displays all match a common theme. Again this links closely to the benefits of repetition.
Parents – Sometimes as practitioners there is a need to explain that a child has been learning all about….. a certain topic so, for example, they have carried on with their theme of learning about under the sea. Parents can then use this information and promote learning at home too. However, children learn through playing with anything if it is age and stage appropriate so focusing more on milestones and next steps with regards to what a child has been learning may be more beneficial.
Negatives of having a topic in a baby room
Babies may not always have an interest in something topic based and it may be more schema or milestone based. For example they may only be interested in filling and emptying boxes or cruising around furniture – This can be linked in with other topics such as adding farm animals to be emptied and filled or placing farm animals on low-level shelving to supported cruising however the farm animals may not be the main interest themselves and may be more adult led learning rather than child led
Can sometimes lead to the balance of adult led learning and child led learning being too heavily adult led
The end product such as the display boards full of handprint butterflies and caterpillar painting for a minibeast topic can become the priority too much rather than the process of completing the activity and learning that happens during this.
Sometimes a topic is not always very age and stage appropriate for example life cycles in a baby room may be too complex for children to understand yet the topic is still done due to the time of year and the long list of activities that can be completed around this
Sometimes a topic is chosen for a room because 2 or 3 children are showing an interest in this topic. Whilst the other babies or children will still gain from having a topic it may not necessarily be something they are interested in.