Why having a mud kitchen can benefit children's development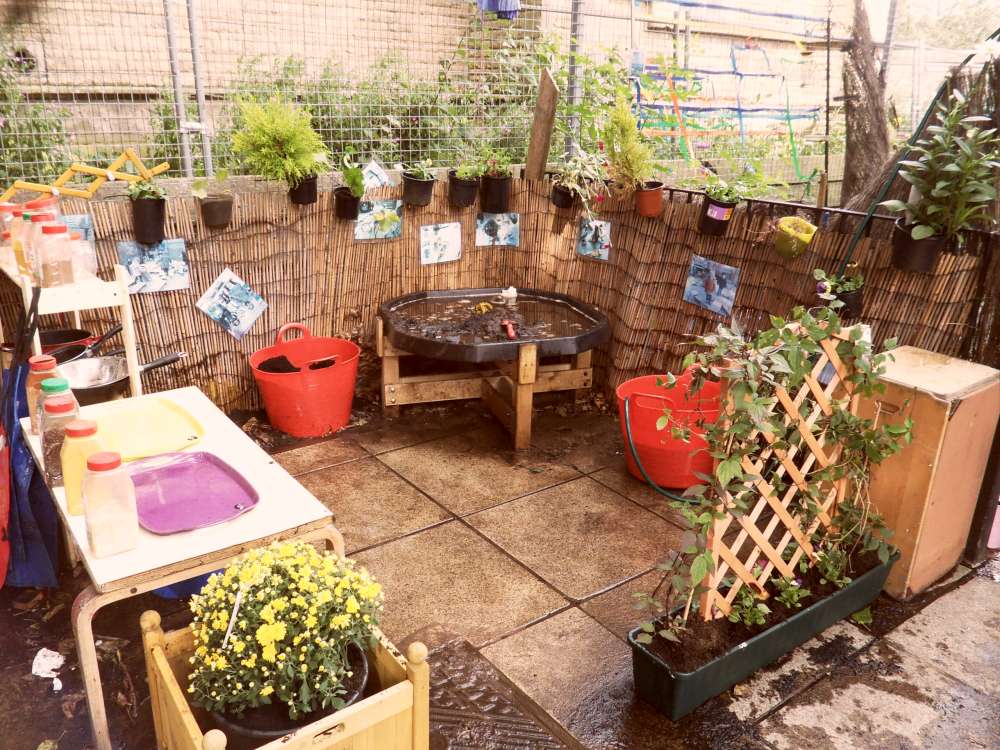 Many childcare settings are either purchasing a mud kitchen or making one themselves. There is no right or wrong way to make a mud kitchen as there are endless ways to create one. A mud kitchen can be as big or as small as you want it to be. Some childcare settings create a mud kitchen area that is full of other resources to use alongside the mud kitchen. When planning a mud kitchen consider how all ages of children may use it, for the younger children why not make a low-level one, enabling non-mobile children to join in the whole experience.For older children the opportunities are endless. Using old recycled resources is great as children get to understand how recycled, reclaimed materials can be reused. Introducing a mud kitchen to your outdoor area can help portray the importance of outdoor play as children are getting closer to nature.
How a mud kitchen can benefit children's learning
Children will spend a considerable amount of time exploring the mud kitchen, making various mud pies and exchanging conversations with adults about what they are doing. Mud kitchens can help develop children's social skills as they begin to play with other children who are engaged in the same play. Not only do children learn about socialising but they begin to learn about the natural world around them. Mud kitchens provide vasts amounts of rich; learning experiences, children get to mix ingredients they have found within the garden and use their imagination to make potions. Why not add resources such as weighing scales, enabling children to weigh the amount of mud in their saucepans, building on their maths development.
How to make a mud kitchen;
As we explained mud kitchens can be as basic or as detailed as you want them to be. Some childcare settings involve parents/grandparents in the construction process, a great way to develop parent parentship links. Using old pallets, tyres, kitchen cupboards are ideal for using to create a mud kitchen. There is no reason why you cannot start off with a basic one and then develop it further over time.  A very simple idea for a low-level mud kitchen is placing two tyres next to each other and inserting washing up bowls into the middle of each tyre; this is perfect for young children. More detailed mud kitchens can be built from decking boards; this would take a little longer to make and more thought would be needed on the design. Views Pinterest page for more ideas on how to make a mud kitchen.
Other resources to add to your mud kitchen area;
There are plenty of other resources that you can add to your mud kitchen to extend the learning further. Why not make a bug hotel to encourage living creature to enter the area and provide children with magnifying glasses to see what they can find. There is no reason why your mud kitchen area is solely used for mud play, why not be creative and include other learning opportunities. Here are a few ideas of what resources you can add;
Chopping boards, sieves, colanders
A container to hold water if there isn't direct access to water
Work surface areas for children to mix their potions. An idea is to rest a plank of wood on two plastic crates.
Add other natural materials  for the children to mix with, e.g., pebbles, twigs, fir cones, etc
Don't worry if your mud kitchen isn't packed with lots or resource as you can always observe the children and extend with their interests.