What are golden rules?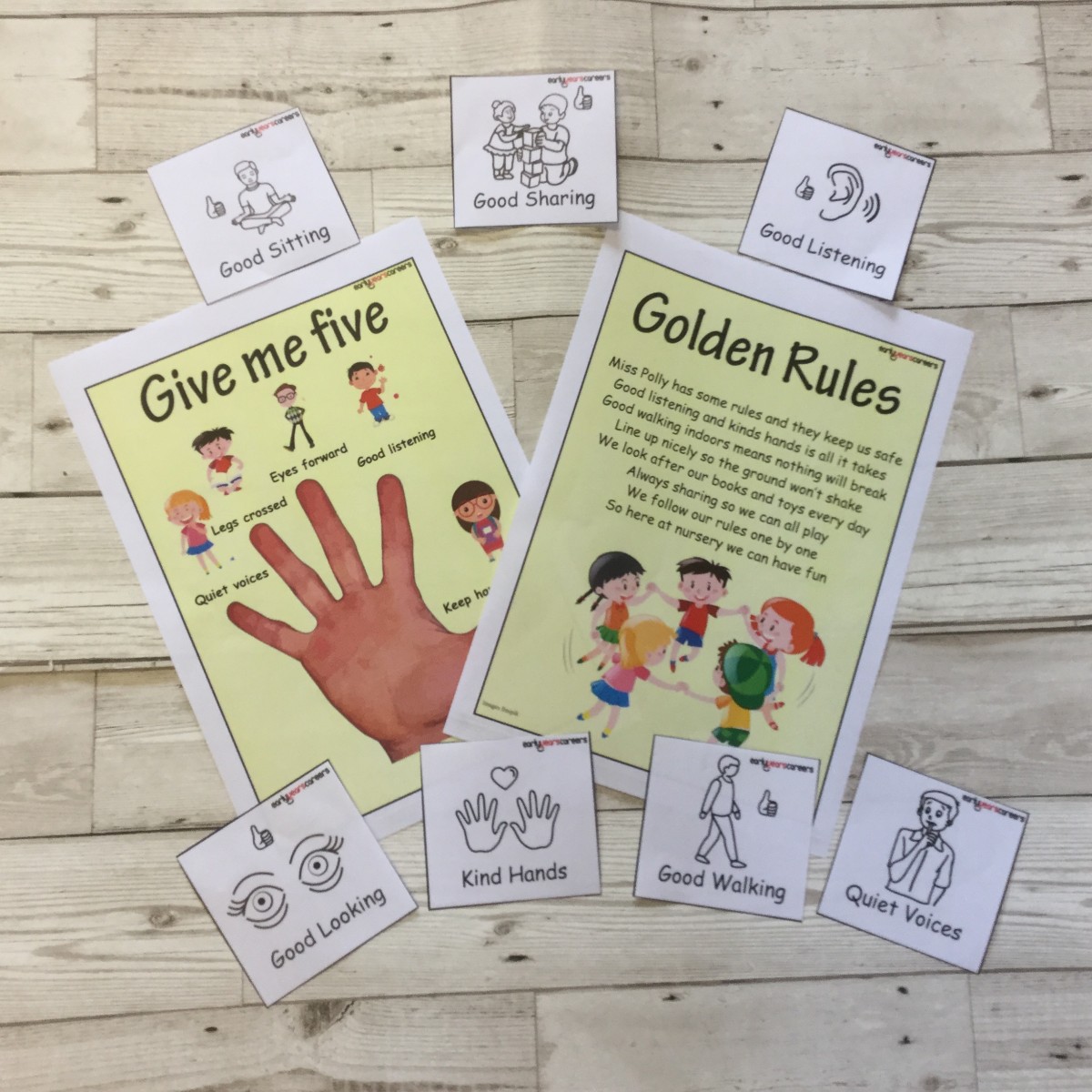 Golden rules are a set of rules which are followed across the whole setting and are based on positive behaviour. These are great for setting shared expectations with all practitioners, parents and children. Having shared expectations across the setting is incredibly important for continuity and so children understand exactly how they should be behaving.
These rules are incredibly effective in managing behaviour as they are based on positive behaviour. All too often practitioners will identify the type of behaviour they do not want to see but forget to tell children how they should be behaving. Often when golden rules are not in place children will hear phrases such as 'stop running' Children will often not hear the first word and concentrate on the phrase in this case 'running'. When they are in place children will hear a phrase such as 'walking please'. They can then focus on walking instead of running and showing you the behaviour you want to see rather than the behaviour you don't.
Golden rules should be displayed in all rooms and actively promoted. Displaying them around the room acts as a great visual reminder for the children. If may also be useful to carry a pack around so you can show a child what you would like to see, for example 'good sitting' during the register or 'good listening' during letters and sounds activities.
What are they based on?
These rules may include –
Good Listening
Good Sitting
Kind hands and feet
Quiet voices / indoor voices
Walking indoors
Good Sharing
Be kind
There are some great golden rules cards and posters available here by clicking the links –
Smaller golden rules flash cards – Great for keeping in pockets
Golden rules pack – With poster, SEND friendly widgets and rules song