According to the All-Party Parliamentary Group (APPG) for Mathematics and Numeracy, many early years practitioners are not qualified in this area of teaching, they do not have the confidence to deliver quality practice..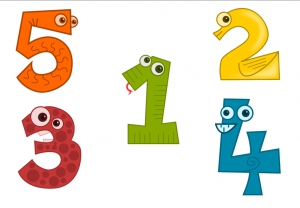 'Too many early years settings fail to provide young children with a good start to their maths education,' it says, while 'main problems' are 'the attitudes, mathematical confidence and understanding of those who work with young children'.
The APPG believe that there is a need for better training for early years practitioners, including learning about cognitive aspects such as brain development in number ability. In order for the next generation to be equipped with the life skill of maths early years practitioners need to be confident in delivering mathematics. In 2013, 28% of children in England failed to achieve the expected level in maths. That is over a quarter of children throughout the whole of this country who were not given the knowledge they needed and rightfully deserve.
Many practitioners are only qualified to no higher than a level 2 in Maths, yet they still work and teach children under the age of 5 – the most crucial time in their development. The APPG have said that many early years practitioners "have a negative outlook on maths as a result of their own school experiences". It is evident that practitioners all have different qualifications when it comes to Maths however, the attitudes of the practitioners in terms of the subject are crucial. Children 5 and under and easily influenced, therefore if they see a practitioner who has a negative attitude towards the subject they are going to imitate this behaviour. Practitioners need to have a positive attitude and outlook in order to set an example.
Currently, the minimum requirement for Early Years educator courses is a grade C, but the policymakers believe that "Making maths GCSE a requirement for new entrants to the profession will not improve the skills and knowledge of the existing workforce".  This suggests that something needs to be done to train practitioners who are already in the sector who do not have the qualifications needed today.
The Early Years Foundation Stage recommends that "parents need more information and support on how to develop their children's maths skills, and settings should work with them to support children's development".
Caroline Dinenage, Conservative MP and co-chair, said, 'Far too many young children in this country struggle with maths and numeracy. This leaves them playing a game of catch up for the rest of their lives; a game most of them end up losing". It is evident that there is a need for better focus on maths and numeracy in the early years. Children need the best possible start and chances early on in order for them to succeed in later life.