Do I need a mark making area?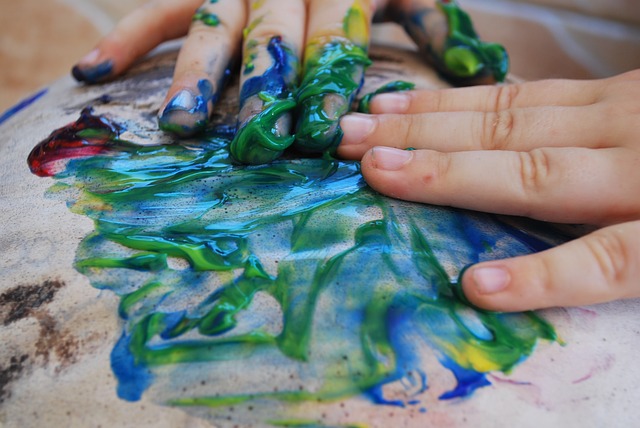 Within the early years foundation stage there are many hints and pieces of advice which suggest a mark making area iS beneficial for children of all ages. Mark making leads to early writing skills and gives children the confidence they need be able to express themselves through marks and pictures. For an early years mark making area to be outstanding it needs to be a resource rich area that the children can easily access and it only takes little things to make your mark making area impressive. A mark making area isn't something that should just be inside the setting but outside as well. Try considering how you could add a mark making area to your outdoor provision. You may choose to have a separate mark making area within your room or you may incorporate into another  area. For example you may decide to place your mark making resources in with your role play if it is a café or post office or you may choose to incorporate it into your messy area. There is not right or wrong choice as long as the resources are there and you can justify your reasons to an early years Ofsted inspector.
What resources do I need in my early years mark making area?
Any effective mark making area will contain a variety of resources, these can stay the same or these can be changed. You may choose to add other resources based on the children's interests. These resources should attract both boys and girls and you may want to think about how you can get your boys more involved in the mark making area. Maybe you will incorporate some free standing easels as boys tend to like to be up on there feet making larger gross motor movements. Have a look through the resource list we have complied to see which things your mark making area is lacking.
Pencils, pens, felt tip pens, wax crayons, chalks, whiteboard pens, coloured crayons – These should be organised into separate containers. Pencils and crayons should always be sharpened.
Paper – A mark making area means very little if there is nothing for the children to make marks on. This can any type of paper from large sheets for the children to share or individual pieces. It can be lined or unlined. If you find your children waste a lot of paper invest in some individual scrap books that they can fill and use with pride. This is also a nice way to collect evidence as all the children's mark making work stays together
Chalk and white boards – These are a resource which can be used over and over again saving waste and costs on paper
Words, name cards, books – Anything which gives the children an indication as to what words look like is a great resource to have in the mark making area. Although we do not necessarily want to teach the children to write this is giving them the choice to explore how they would like to mark make.
Clipboards – These are a great resource so the children can take their mark making with them wherever they go around the room or setting. These are particularly useful if you have decided to station your mark making in other early years areas.
Rulers and measuring tools – These are often placed in mark making area. This allows you to bring numbers into the mark making area which is important for mathematical development. These often encourage children to make direct and purposeful marks.
Anything topic related – For example if your topic is autumn you may choose to add some leaves into your mark making area so the children can make some leaf rubbing pictures.
Anything messy – shaving foam, wet sand, gloop, finger paints, these are great for mark making and bring sensory stimulation for the children. This is a fun way to encourage the children to make marks and things about the marks they are leaving behind.
This list is just an example of what you could have in your mark making area, there are many other resources you can add.