'Lemonade' nurseries' campaign has won the backing of the Lib Dem leader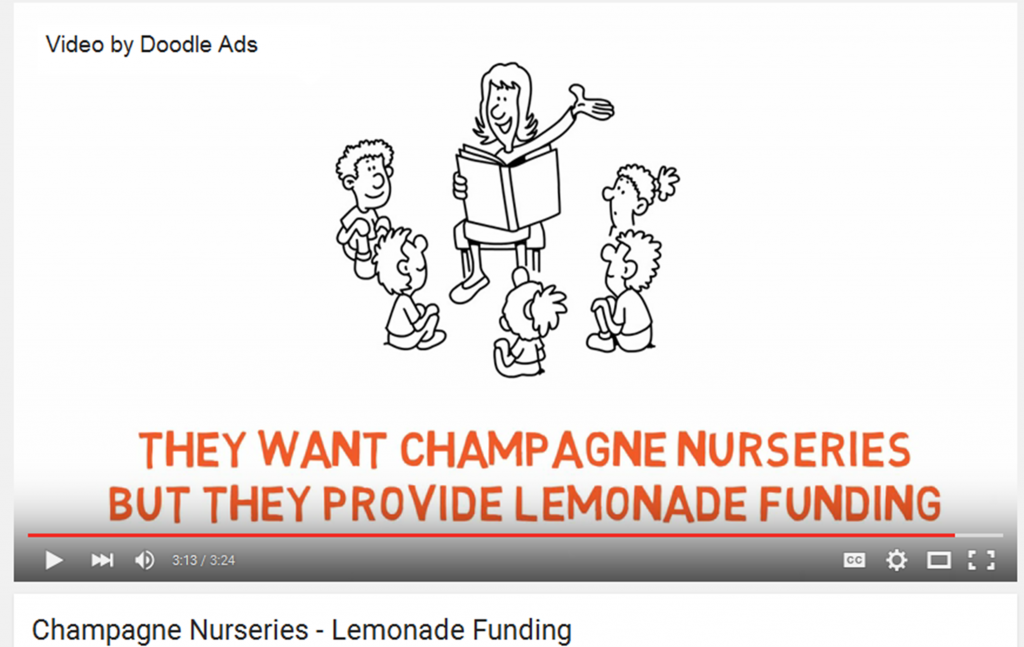 Liberal Democrat leader Tim Farron has backed the 'Lemonade' Nurseries' campaign, this campaign is asking for the government to stop telling parents that the 30hrs offer is free.
While the Lib Dem leader was out and about campaigning around London, the campaign group's founder Donna- Marie Row was able to talk to him about the underfunded 30hrs offer, she spoke about parents are not being told the truth and that the conservative party is saying it's free childcare.
During the conversation, group campaigner Donna spoke about how providers will be making a loss due to them not being able to charge parents a top up, Lib Dem leader responded that providers will be making a significant loss. The Lib Dem leader was more than happy to talk and once he was informed of being filmed he added that he would definitely support the campaign.
A video of the conversation was posted on facebook with the words "That moment you're blissfully walking through London during a weekend away to suddenly stumble across a massive opportunity."