Nursery children spent time with residents from retirement home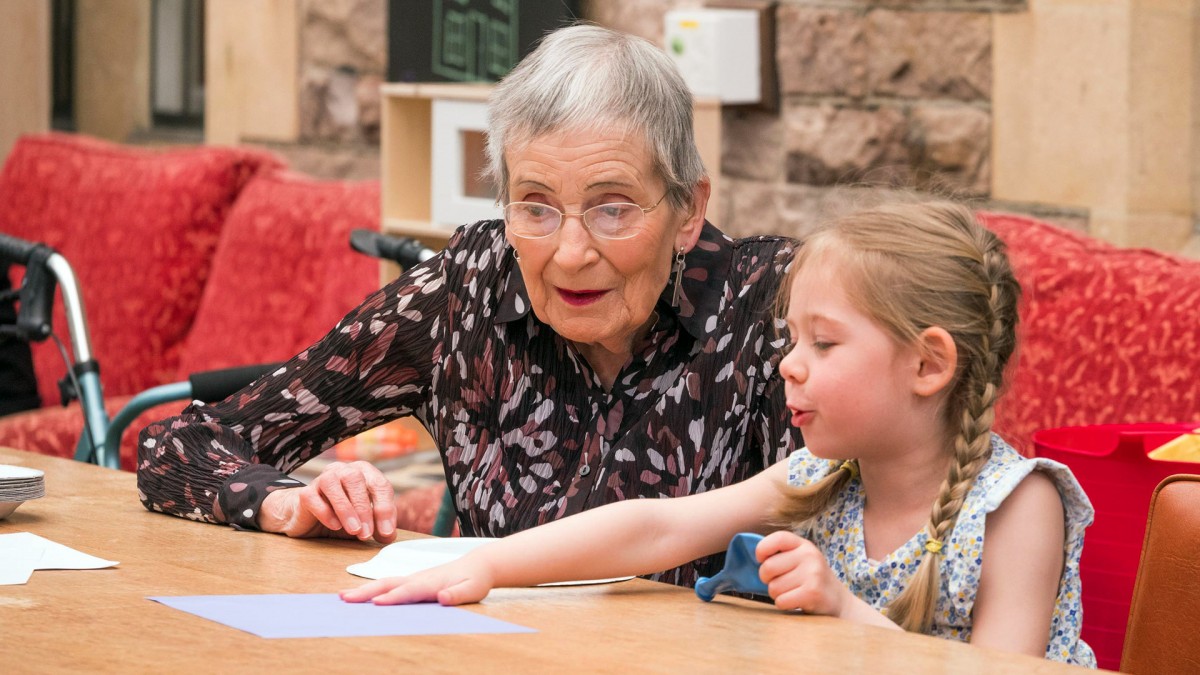 For six weeks children aged three and four from Bristol have moved into a retirement home. This move is part of an experiment to find out whether the time young children spend with pensioners has an impact on the pensioners.
The programme is being shown on Channel 4 on Tuesdays. During the experiment children and pensioners join in varies activities of which the purpose is to see how both children and adults learn from one another as well as seeing bonds develop.
The nursery moved into the retirement home to give both children and adults the opportunity to interact on a daily basis, and over the six weeks, it was time where bonds and friendships could start to develop.
It has been evident that both children and adults have enjoyed the experience. The older adults helped the younger children with tasks and the young children helped bring out the smiles on the adult's faces.
Watch the video below
A documentary following the progress of the experiment airs on Tuesday night on Channel 4.