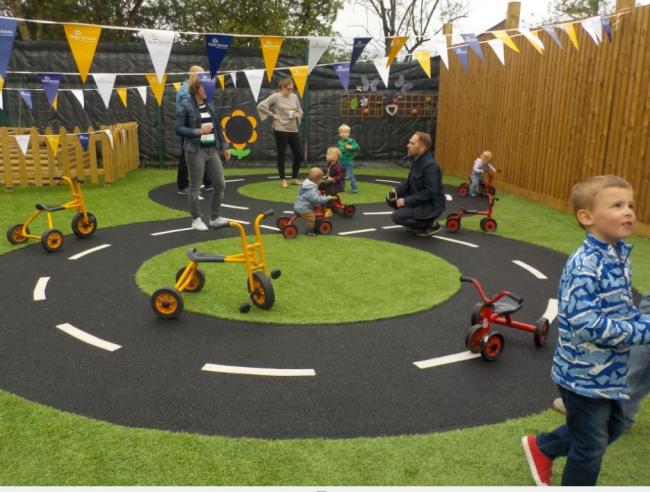 Last week Bright Horizons Astley Day Nurseries staff and children alike were celebrating the nurseries completion of refurbishment works.
To celebrate the staff held a garden party for families to explore the new look nursery. All who came were highly impressed with the high-quality refurbishment and improvements to existing areas.
The nursery manager Sarah Jones is thrilled with the outcome. The refurbishment finished in June 2018 and cost over two hundred and fifty thousand pounds.
The renovation comprised of redecoration throughout and the garden has been redesigned along with all new bathrooms
The nursery has been carefully designed through the eyes of the child, ensuring everything is child safe and easily accessible. The nursery rooms are superbly equipped for all ages.
The nursery employs a loyal staff team who are highly experienced to deliver the early year's foundation stage curriculum through a timetable of organised activities. The team are overjoyed at the nurseries revival and cannot wait to use and enjoy the new areas.
The nursery is open 07.15 until 18:00 Monday to Friday.