Nursery closes due to travellers trashing their play area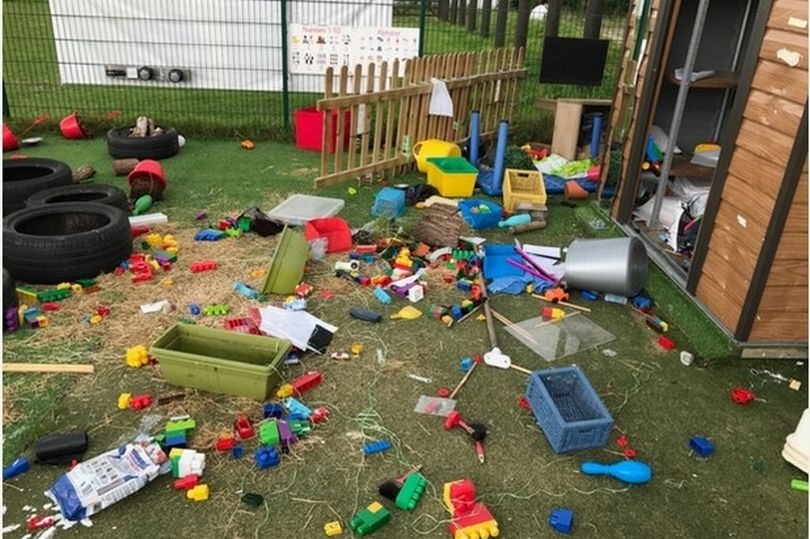 Travellers have damaged Mini Marvels Nursery in Essex play area. Owner Claire Micallef was horrified to see the damage that had been caused. The nursery was unable to open as normal, parents were informed of the horrific incident.
Travellers set up camp next to the nursery play area on Friday evening. Eventually, on Friday the travelers were moved on by the Police, however, this was too late the damaged had already been caused.
Everyone pulled together to help clear up the damage, this was all done within 48hours and the nursery is now open.
Anyone who wishes to donate items to the nursery is asked to contact the dedicated Facebook page directly here.