Finding out more information about Apprenticeships in Childcare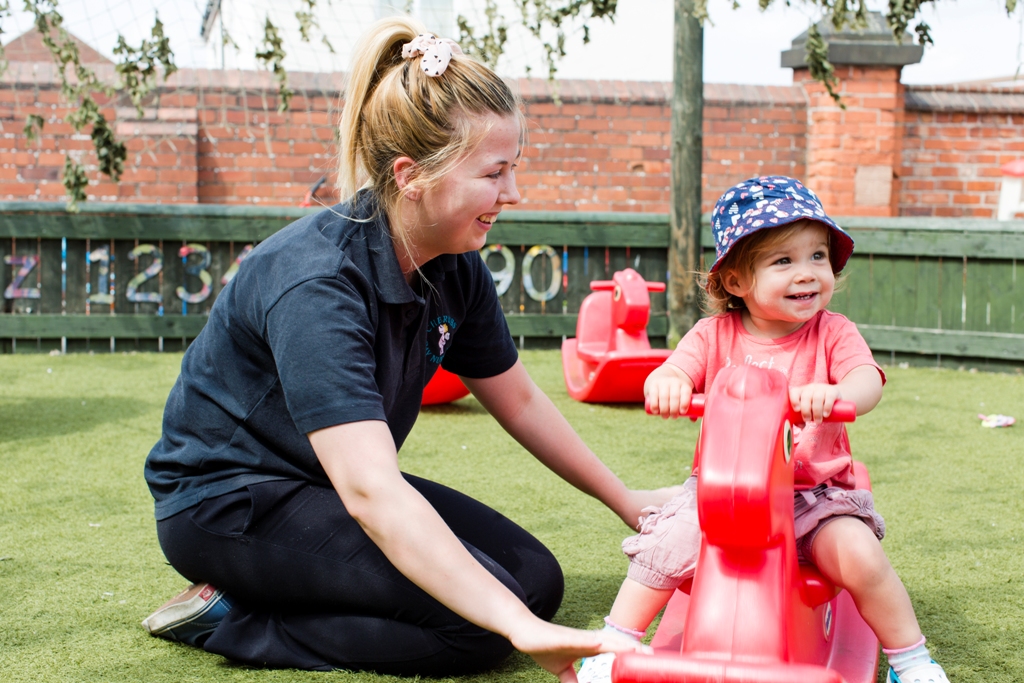 What are Apprenticeships in Childcare?
Apprenticeships are about learning a new skill while training in a job. Many people forget about apprenticeships in childcare as they are more focussed on going to college to study a childcare course. As an apprentice you will earn a wage whilst learning skills and  gaining experience which is a great advantage.  This work based scheme will lead students to gaining a recognising qualification within the childcare industry. For those aged 16 to 18 the apprenticeships in childcare are fully funded by the government. The courses can take between one and four years to complete, this does however depending on the level of the apprenticeships in childcare There are many nurseries across the county who run their own apprenticeship schemes in house and offer students the opportunity to gain a recognised childcare qualification within the nursery. Potentially at the end of the course there may be the possibility of the nursery employing the apprentice.
What are the benefits of applying for an apprenticeship?
When considering this route there are many benefits to undertaking an apprenticeship.
Earning whilst you learn
Gaining training on the job
Learning hands on experience
Gaining a recognised childcare qualification
Working with other professionals
Is apprenticeships in childcare right for me?
Apprenticeships in childcare are great for people who want to work in childcare settings.  If people have very little experience of working with childcare then apprenticeships provide that hands on experience that can help when applying for jobs later on.
For those considering this route you will need to be passionate in working with children and have bags of energy in keeping up with the demands of the children. Having an interest in how children learn and develop is also desirable.
How to apply for an apprenticeship
You can find out more information about apprenticeships by click the links below
Finding Apprenticeships in Childcare in your area
https://www.gov.uk/topic/further-education-skills/apprenticeships
https://nationalcareersservice.direct.gov.uk/advice/courses/typesoflearning/Pages/apprenticeships.aspx