Why support and promote superhero play?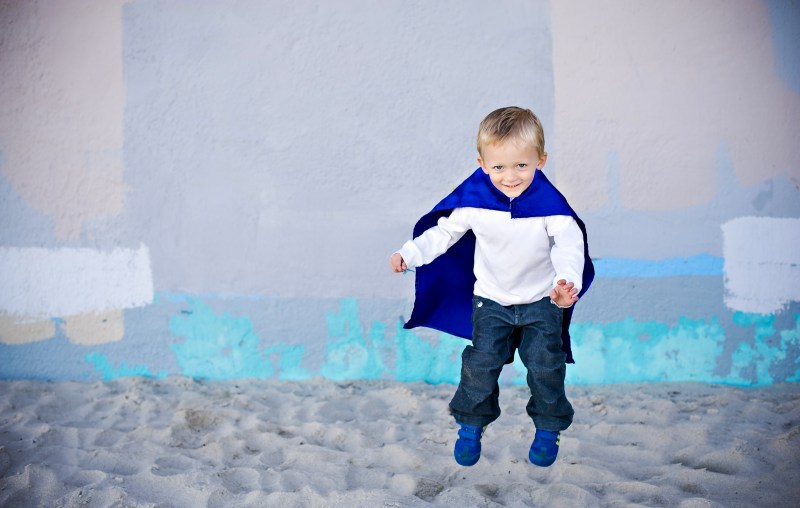 Superhero play in the early years can be a fantastic topic or classroom theme, especially when starting with a new group of children. Superhero play is not just aimed at boys but many girls feel inspired and excited by a superhero topic. The superheroes you choose for your topic or play do not have to be the usual Spiderman or batman but can be any fictional character with any super powers that you choose. Superheroes have many qualities which the children will want to share and often they will look to superheroes as icons and role models. This is why using superheroes and concentrating on their qualities rather than the fact they fight the bad guys can lead to some fantastic scaffolding for children. Some of the qualities you may choose to incorporate into your superhero theme are:
Superheroes are always kind to others
Superheroes are always helpful to others
Superheroes always try their best
Superheroes are hard workers
Superheroes always try to save the day
Children find superhero play very engaging and this can be used to not only promote positive behaviour but also to encourage learning in any area of the EYFS. It captures children's imagination and allows them to freely explore the world around them and to make sense of the world through discussing another character or pretending to be a character such as a superhero.
Endless opportunities for Superhero play
The options are endless and once the children have grasped the concept that superheroes are more than fighting bad guys you could incorporate real life superheroes into the topic. For example firefighters, doctors, vets, police men these are all seen as real superheroes as they have all the qualities listed above and try to save people or animals. This is a brilliant way to get involved in the local community and arrange some vistors or some outings. You may also choose to involve superheroes from the animal world who have super powers. For example, ants are incredibly strong and can carry things that are much heavier themselves or cheetahs who can run incredibly fast. The possibilities are endless with superhero topics and play and the children have so much fun that learning doesn't feel like a chore. Be inventive and creative with how you incorporate superhero play into your setting and always spark some magic.
Have a look at some superhero play suggestions below:
Sensory trays – Cobwebs, cotton wool, spiders for Spiderman. Green water for the Hulk. Create your own superheroes as well such as ice, salt, pipettes for Ice Women.
Books such as super worm or wonder pants underpants
Superhero daily jobs and helpers
Create a superhero station in the role play with keyboards, headphones, telephones, maps, clipboards, paper and pencils
Think of your own superhero or super powers
Create your own superhero logo using the first letter of name
Promote superhero qualities listed above
Make scan to enter signs using handprints, thumb prints, footprints
Play the laser challenge game – Place ribbon or string in zigzigs across an area that the children have to climb through and crawl under
Have a superhero dress up day / party
Superhero target throw
Make a small world superhero scene
For more ideas on superhero play click here to see our Pinterest board.