Parents can start applying for the 3ohrs free childcare and the new Tax Free childcare scheme from today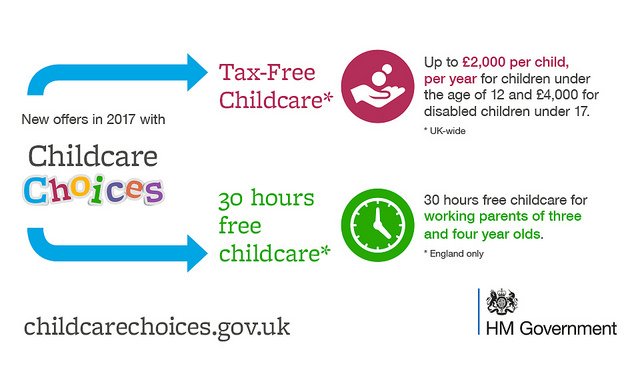 Working parents can start applying for the two latest government schemes from today. These schemes are the new Tax free childcare which will begin immediately and the 30hrs free childcare scheme which is being rolled out across the rest of the country in September.
Parents with children under four on the 31 August 2017 can now apply for the new tax free childcare scheme using the new digital service. For every £8 parents pay into their childcare account government will add £2.
Working parent with 3 and 4 year olds can now apply for 30hrs free childcare this can be done through the website childcare choices.
This website provides parents with information that will help explain the many different childcare options and it explains how they can pre- register or apply.