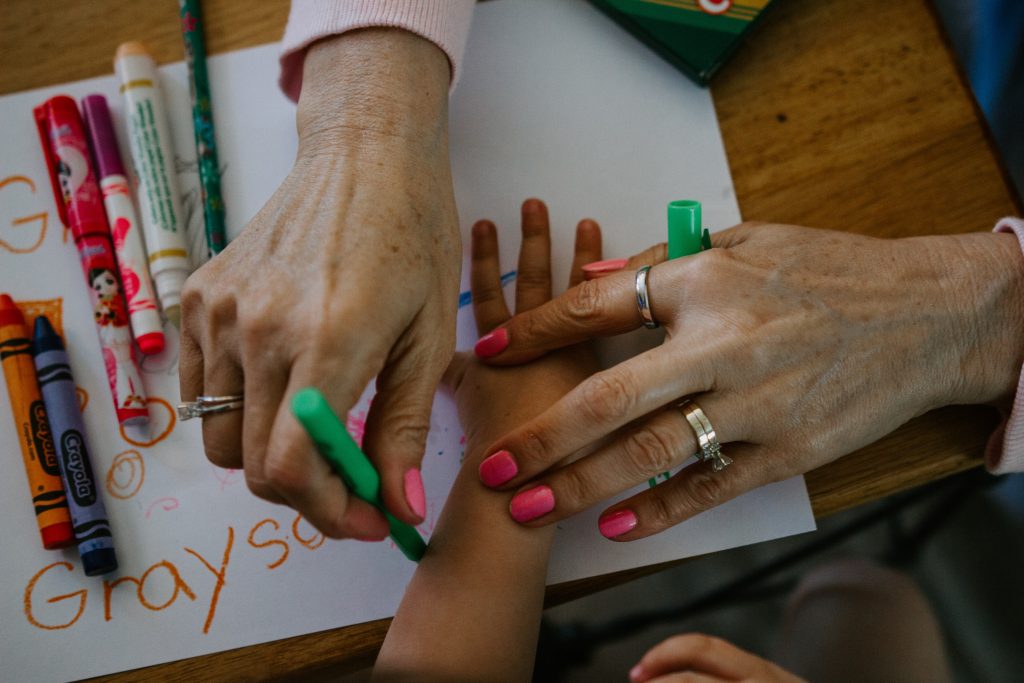 Parental involvement in a child's education is not just a desirable addition but a fundamental necessity, especially during the Early Years Foundation Stage (EYFS). The EYFS framework, tailored for children aged birth to five in the United Kingdom, lays the essential groundwork for their lifelong learning journey. UK parents play a pivotal role in shaping this journey, nurturing their child's development during these crucial early years. In this comprehensive guide, we will explore the profound significance of parental involvement in the EYFS and provide practical tips and strategies for UK parents to actively engage with the framework at home.
The Importance of Parental Involvement in EYFS
Before delving into how parents can support their child's learning, it's imperative to understand why parental involvement is so vital during these formative years. Research consistently underscores that children whose parents actively participate in their education tend to excel academically, manifest heightened self-esteem, and display enhanced social and emotional well-being.
In the context of the EYFS framework, parental involvement serves several critical and interconnected purposes:
Continuity of Learning: Parents act as the bridge between home and school, ensuring that the learning experiences at home align harmoniously with those at the educational institution, thereby forging a seamless educational continuum.
Individualised Support: Parents have the unique advantage of providing one-on-one attention, crafting activities tailored to their child's specific needs and interests, and thereby bestowing upon them a bespoke learning experience that caters to their unique strengths and inclinations.
Enhanced Communication Skills: Parental involvement facilitates more profound and more productive communication between parents and their children, laying the groundwork for robust language and communication skills nurtured from an early age.
Emotional Support: A child's emotional well-being is paramount. Children feel more secure and self-assured when they sense their parents are actively engaged in their learning journey. Emotional stability is pivotal for their overall development.
Now, let's delve into a more extensive exploration of practical tips and strategies for UK parents to support their child's learning within the EYFS framework effectively.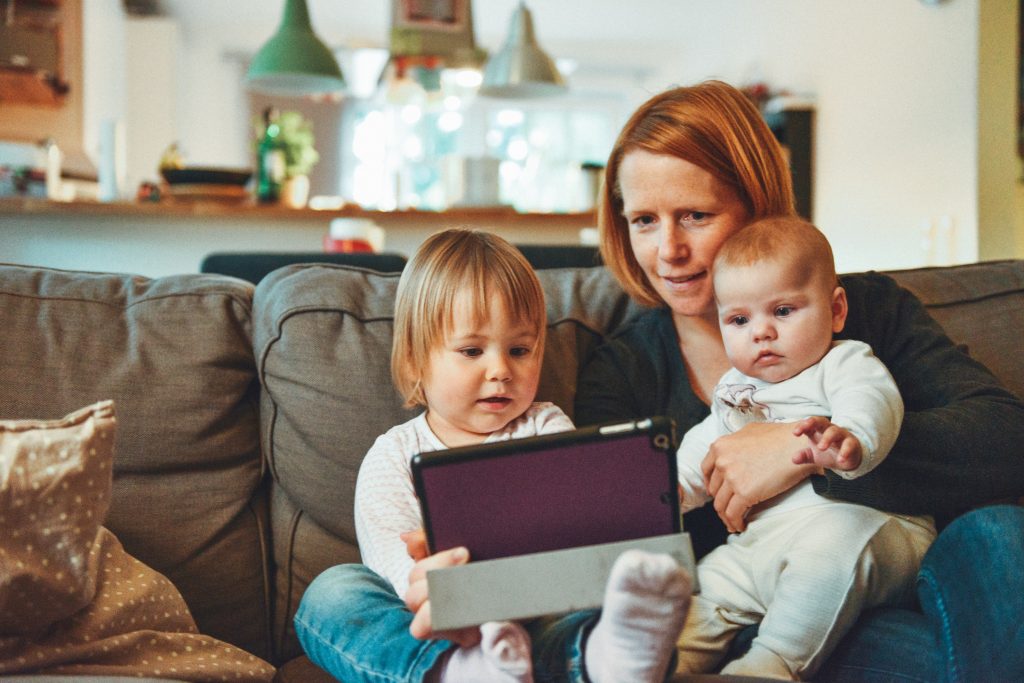 Tips and Strategies for Parental Involvement in EYFS
1. Create a Nurturing Learning Environment at Home
Dedicate a specific area in your home exclusively for learning activities, where your child can readily immerse themselves in the joy of discovery.
Ensure this space is thoughtfully organised and stocked with age-appropriate books, educational toys, and art supplies that can serve as the building blocks of your child's learning adventures.
Establish a daily routine that carves out dedicated learning time, such as reading together before bedtime nurturing a love for books and storytelling.
2. Read Together Regularly
Recognise that reading is an unmatched catalyst for early childhood development. Make it a ritual to read together regularly, with a diverse selection of books encompassing picture books, rhymes, and narrative tales.
Encourage your child to actively participate in the reading experience by asking questions and sparking discussions about the stories and characters.
3. Explore the Wonders of the Great Outdoors
Embrace the abundant learning opportunities available in the great outdoors. Nature-based learning is an exceptional approach to engaging with the EYFS framework.
Dedicate time to explore the natural world together, encouraging discussions about plants, animals, and the environment. Encourage your child to develop their curiosity and inquisitiveness about the world around them.
Make a habit of collecting natural treasures such as leaves, rocks, or insects, prompting your child to ask questions and seek answers about their discoveries.
4. Cultivate Imaginative Play
Open the gateway to imagination by providing a treasury of open-ended toys such as building blocks, dolls, and play dough.
Join your child in the magical world of imaginative play, letting their creativity and curiosity take the lead. Whether it's constructing fantastical structures or enacting make-believe scenarios, these activities bolster their cognitive development and critical thinking skills.
5. Foster Independence and Self-Sufficiency
Emphasise the importance of independence in your child's development by encouraging them to tackle age-appropriate tasks autonomously, such as dressing themselves or helping set the table.
Recognise and applaud their achievements, irrespective of size, instilling in them a sense of pride and self-confidence that bolsters their willingness to take on new challenges.
6. Transform Everyday Activities into Learning Opportunities
Harness the power of everyday activities as unsuspecting learning opportunities. Engage your child in daily routines such as cooking, shopping, or gardening.
Within these routine activities, weave in discussions about fundamental concepts like counting, measuring, identifying shapes, and appreciating the scientific intricacies of the world around them.
7. Support Emotional Intelligence and Well-being
Dedicate time and effort to creating a secure, non-judgmental space where your child can freely express their emotions and feelings.
Employ the medium of books and stories to delve into discussions about emotions and problem-solving, nurturing their emotional intelligence.
Set an example of emotional intelligence through your own interactions, displaying empathy and resilience in the face of challenges.
8. Stay Informed About EYFS Objectives and Progress
Endeavour to stay well-informed about the specific objectives and goals outlined in the EYFS framework, ensuring that you are equipped to align your child's learning journey with these benchmarks.
Actively participate in parent-teacher meetings and maintain regular communication with your child's early years practitioner to stay abreast of their progress and development. Collaboration and shared insight are key to creating a cohesive educational experience.
9. Cultivate a Culture of Curiosity and Inquiry
Foster a culture of curiosity within your family. Encourage your child to ask questions and explore their interests.
Embark on journeys of exploration together, whether it's delving into the wonders of science, the arts, or the natural world. Engage in collaborative research and discovery, seeking answers to questions together.
10. Forge Collaborative Partnerships with Early Years Practitioners
Recognise the profound value of forming collaborative partnerships with your child's educators and early years practitioners.
Maintain open lines of communication, sharing insights about your child's unique interests and learning experiences at home. This dialogue ensures that both home and school are aligned in nurturing your child's development.
Collaboratively design a well-rounded learning plan that seamlessly merges home and school environments with a shared focus on the EYFS framework's objectives.
Conclusion
In conclusion, parental involvement is not just a complementary component but the very cornerstone of a child's educational journey, particularly during the Early Years Foundation Stage. As active participants in their child's learning adventure, parents hold the power to imbue their children with invaluable support that lays the foundation for lifelong learning. By creating a nurturing learning environment, reading together, exploring the boundless wonders of nature, fostering independence, and embedding learning within the tapestry of everyday activities, UK parents empower their children to flourish within the EYFS framework.
Furthermore, staying well-informed about EYFS objectives, nurturing curiosity, and forging collaborative relationships with early years practitioners ensure that children receive a comprehensive and holistic educational experience that prepares them for a future replete with opportunities. By embracing these strategies wholeheartedly, UK parents assume an irreplaceable role as partners in their child's educational odyssey, guiding them towards their full potential during these formative years and setting them on a path to lifelong learning and achievement.