Introduction
Play is the universal language of childhood. It is how children learn, explore, and make sense of the world around them. Early years educators have long recognised the importance of play in fostering a child's physical, cognitive, social, and emotional development. In recent years, there has been a growing emphasis on play-based learning as a fundamental approach in early childhood education. This article explores the power of play-based learning and provides a comprehensive guide for early years educators on its benefits, strategies, and practical implementation.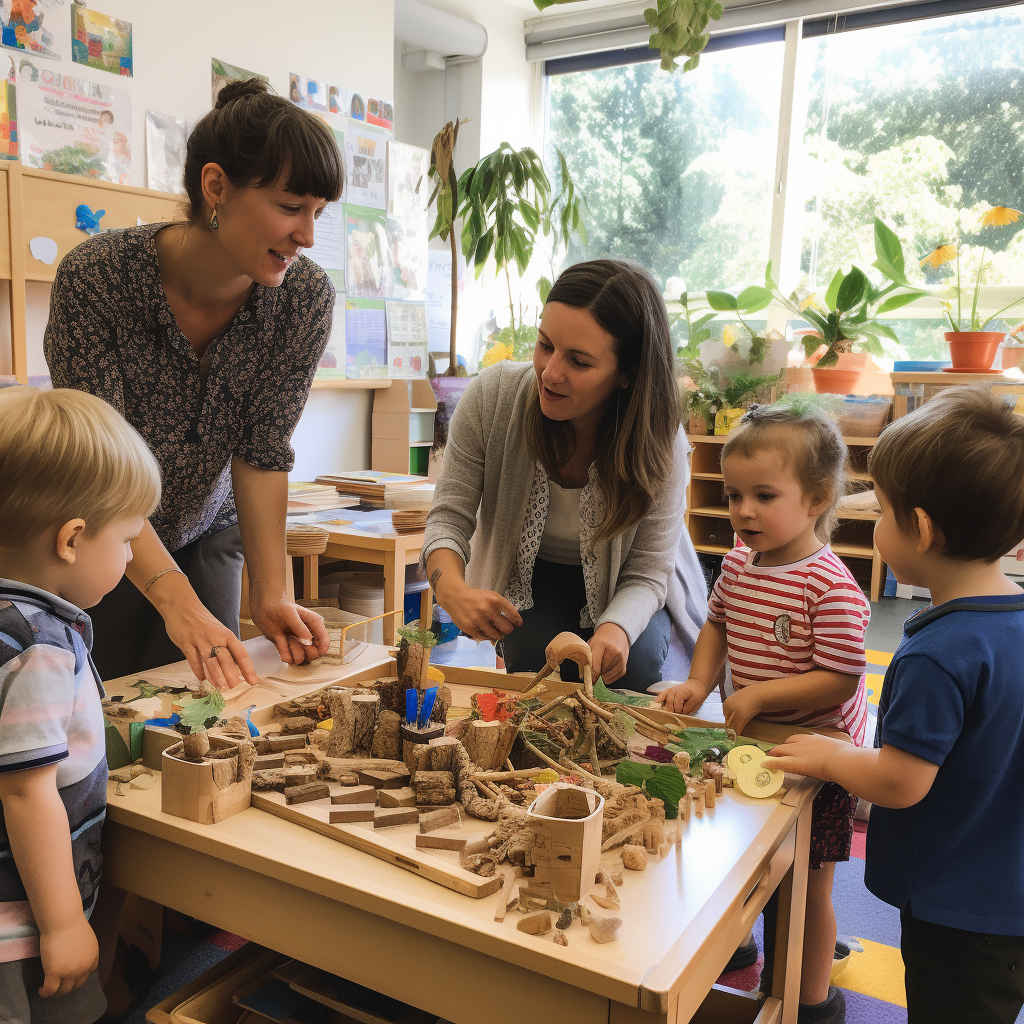 Understanding Play-Based Learning
Play-based learning is an educational approach where play is at the core of the curriculum. It is not just about providing children with toys and games; it's a deliberate pedagogical method incorporating play into every aspect of early childhood education. In play-based learning, children are encouraged to explore, experiment, and engage in self-directed activities. Here's why play-based learning is so powerful:
1. Cognitive Development
Play-based learning stimulates cognitive development. When children play, they are actively problem-solving, making decisions, and exploring cause-and-effect relationships. This leads to improved critical thinking, language development, and mathematical skills.
2. Social and Emotional Growth
Through play, children develop essential social skills such as cooperation, negotiation, and conflict resolution. It also provides a platform for them to express their emotions, build self-esteem, and develop empathy and understanding of others.
3. Physical Development
Play encourages physical activity and the development of fine and gross motor skills. It enhances a child's strength, coordination, and spatial awareness.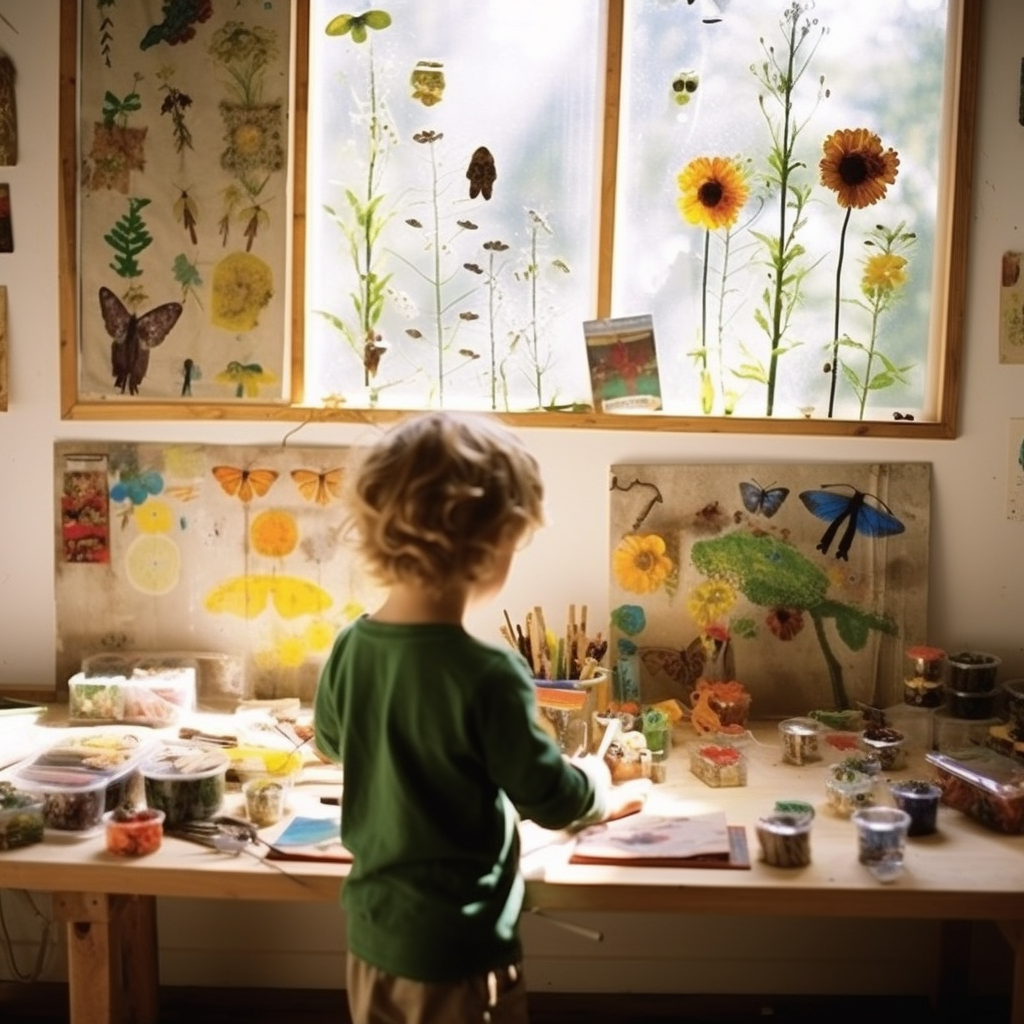 4. Creativity and Imagination
Play-based learning fuels creativity and imagination. It allows children to create scenarios, explore different roles, and develop storytelling skills.
Benefits of Play-Based Learning
Intrinsic Motivation: Children are naturally motivated to play. This intrinsic motivation fuels their desire to learn and explore, making learning an enjoyable experience.
Hands-On Learning: Play provides a hands-on approach to learning. Children engage with concrete objects and ideas, making learning more tangible and memorable.
Self-Directed Learning: In play, children choose what they want to explore. This autonomy promotes self-directed learning, which is critical for lifelong learning.
Holistic Development: Play addresses all aspects of development – cognitive, social, emotional, and physical – ensuring a well-rounded education.
Long-term Benefits: Research indicates that children who experience play-based learning tend to perform better academically, exhibit more self-regulation, and have a positive attitude towards school.
Strategies for Implementing Play-Based Learning
Create a Play-Enriched Environment: Set up a classroom or learning space that is rich in open-ended materials like building blocks, art supplies, and dramatic play items. Ensure the environment is safe and inviting.
Observe and Follow the Child's Lead: Pay close attention to children's interests and engage with them in their play. Provide guidance and scaffolding when needed, but allow them to lead the way.
Foster Open-Ended Questions: Encourage discussions and curiosity by asking open-ended questions. This helps children think critically and explore topics more deeply.
Document the Learning Process: Keep records of what children are learning through play. This documentation can help in assessing their progress and planning future activities.
Allow Time for Free Play: Give children unstructured time for free play. This allows them to explore their own interests and develop their creativity.
Involve Parents: Share the benefits of play-based learning with parents and encourage them to extend the same principles at home. Parent involvement is essential for reinforcing learning.
Challenges and Misconceptions
Despite the many advantages of play-based learning, there are some common misconceptions and challenges, including:
Perceived Lack of Structure: Some educators worry that play-based learning lacks structure, leading to chaos. However, effective play-based learning is highly structured, with carefully designed environments and guided facilitation.
Pressure to Standardise: The pressure to meet academic standards and assessments often overshadows the benefits of play-based learning. Advocates of play-based learning must demonstrate its long-term benefits and align it with educational standards.
Parental Expectations: Parents may have traditional expectations of education, causing friction when play-based learning is introduced. It's important to educate parents about the effectiveness of this approach.
Conclusion
Play-based learning is not just about fun and games; it is a powerful educational tool that cultivates the holistic development of young children. Educators play a crucial role in fostering environments where children can explore, create, and learn through play. By understanding the principles and benefits of play-based learning, early years educators can unlock the full potential of their students, setting them on a path to a lifetime of curiosity, creativity, and success. Embrace the power of play-based learning and watch young minds flourish.