Nursery feared that radicalisation may have taken place after confusion over a drawing done by a four year old child.
The nursery in England feared that radicalisation may have taken place when there was a confusion over a child's drawing. The child in question was a four year old boy who attended the setting. The child had drawn a picture that was believed by staff to show his dad making a "cooker bomb", a type of improvised explosive.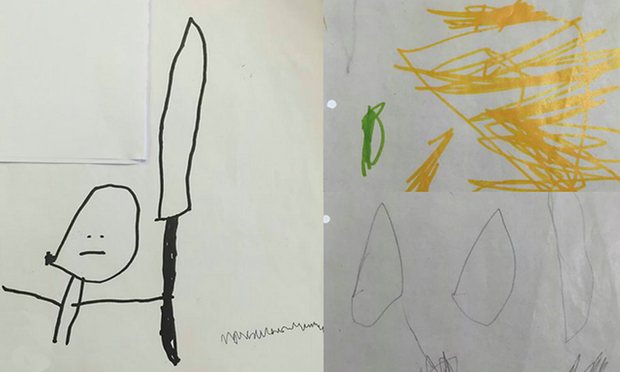 The confusion arose when staff asked the child what he had drawn and he said "a cuker-bum" meaning his father was cutting a cucumber; however the mispronunciation sparked concerns when staff believed he had in fact said "cooker bomb."
The child's mother was shaken and upset when arriving to collect her child as she was faced with questions over the drawing and told staff had discussed referring the child to a de-radicalisation programme. She spoke of her experience with staff and was told "Your children might not be taken off you … you can prove yourself innocent."
Following the incident, the child's mother has released a video of her showing the child a cucumber and asking "what is this?" to which the child replies "cuker-bum."
A spokesperson for the nursery, an independent one, said that no referral to Channel was made, adding: "Under statutory guidance, as reflected by our own safeguarding policies, early years providers are required to record – and if necessary, report – any incidents that they feel may warrant further attention or discussion. In this instance, after seeking advice from the appropriate agencies, we concluded that no referral was necessary."
This case is one of many in the last year, activists now also say that the incident raises questions about the circumstances in which 19 children were referred last year to a panel which, under Prevent's Channel initiative, assesses those at risk from radicalisation and recommends possible interventions.
The issue comes against the backdrop of a debate about how schools and teachers are dealing with the pressures of government anti-extremism initiatives, designed to stop British youngsters being lured by Islamic State propaganda.