8 ways to support parents and create solid partnerships
Parent partnerships are fundamental in supporting children and building a solid foundation for development. It is important that children are able to observe a good relationship between their parents and their key person, impacting on the way in which they build relationships with others. Children will also learn about manners and respect within a relationship, teaching them key social skills.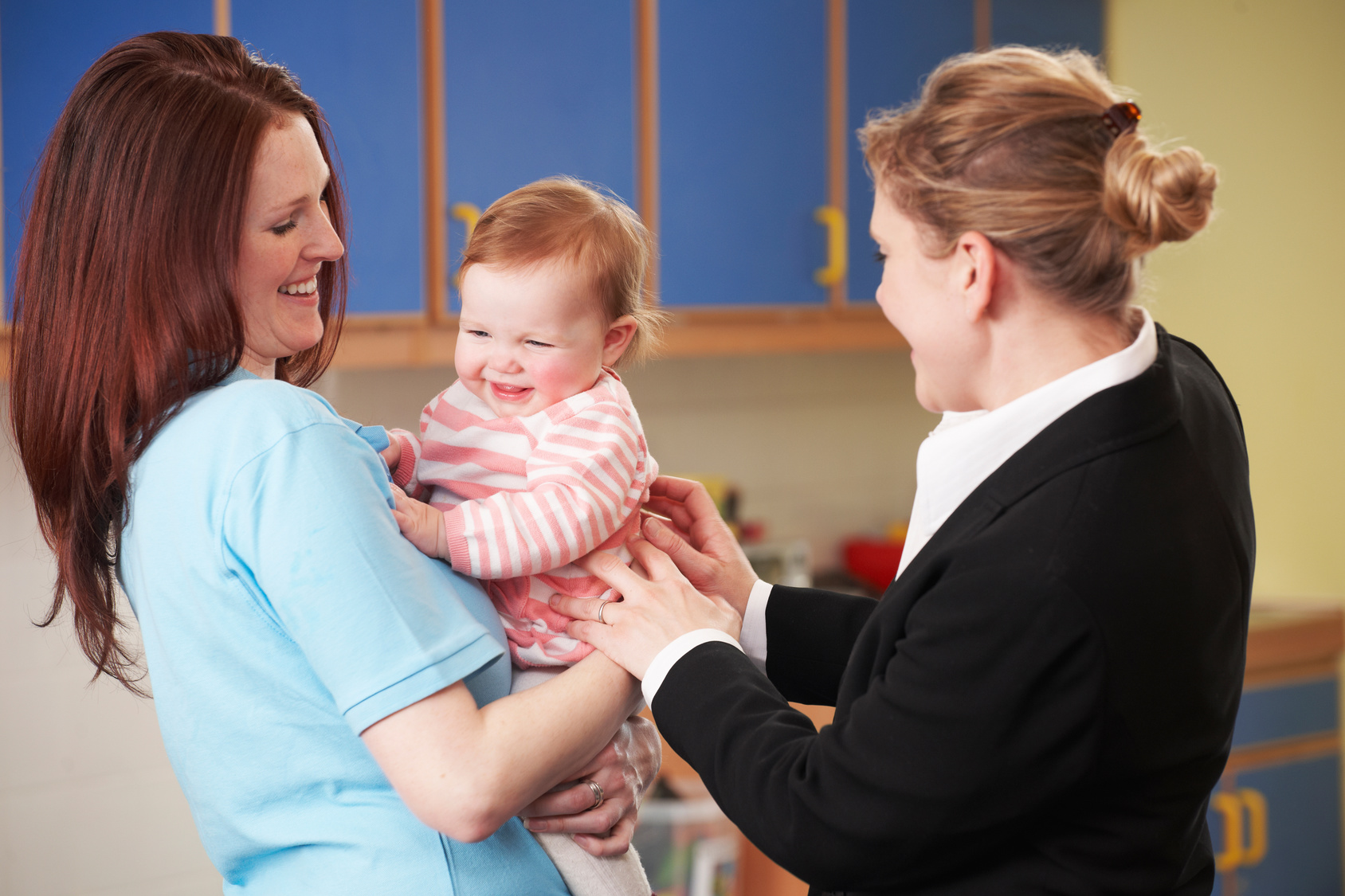 Here are 8 ways to create strong parent partnerships
Informal discussions
Engaging with parents at drop off and collection is the easiest way to build relationships with parents. This informal chat can simply be asking how the child has been this morning. This allows a two way conversation to happen, with both parties talking about the child. It is a great opportunity to gather information on the child such as their current interests or experiences, helping you to build on their home learning and create chances for extending this at the setting. Feedback on the child's day can not only support the parent in knowing what the child has eaten or done, but also allows them to find out about their child's development and learning.
Home learning sheets
Some parents may not have time to talk at drop off or collection in great detail about their child's home learning. However home learning sheets are a great way for this information to be shared and evidenced. This allows the practitioner to work on and extend this learning into the environment. The home learning sheet can be added to the child's learning journey, showing great parent partnerships and working together.
Homework
Homework may seem a little extreme for such young children however it does not need to be anything too formal. Homework sheets can be offered as optional and can simply be a story to read or a song to practise. Children in preschool can display their learning through homework sheets, giving them the opportunity to answer questions or draw a picture relating to a current topic or festival they have been learning about. This enables parents to play an active part in their child's learning at a time suitable to them, perhaps before bed or on a weekend.
Parents evening
Most early years settings participate in parents evening and it is a great way to sit down with parents and discuss their child's learning and development. Many parents work and are unable to have an in depth talk, about their child's learning, during the day. Parents evening are often held twice a year, over an evening. This enables parents to attend after work and have a good discussion with the child's key person. They are able to see the child's learning journey and tracking, whilst given the opportunity to discuss any areas of concern or ask any questions.
Newsletters
Newsletters are a great way to inform parents and carers of any upcoming events and tell them a little about what their child is getting up to at nursery. These can be in paper form for practitioners to hand out or send via email, allowing parents to access it at work or home. This also allows parents to communicate with the setting via email to ask any questions or make comments.
Sports day
Sports day is a great way to get parents involved and build relationships with the practitioners who care for their children. It can be held over a day or half a day, depending on the size of the setting. It is a great idea to use a large field or if you have access, a leisure centres sports track. This gives a large area to hold the sports day, allowing parents to bring grandparents and other family members or friends. You could offer a picnic lunch, giving parents the opportunity to build relationships with staff and other parents. Parents could also join in with a 'parent's race.' This relaxed atmosphere is a great opportunity to build parent partnerships.
Shopping evening
Many parents that work are unable to attend events such as coffee mornings, however offering an evening event may be a great way to get parents involved. Some settings host a shopping evening consisting of some small stalls selling beauty products, handbags or books. This is a fun way for parents to take some time out for themselves and indulge in an evening shopping, whilst also getting to know the staff team out of work.
Training days
Some parents will often ask practitioners for advice on issues such as behaviour or toilet training, due to their knowledge and expertise. Settings could offer optional training days or evenings on a particular area of development. This will allow parents to access some advice and support on particular areas and build a strong partnership with staff. These could be offered on a monthly or termly basis, with two available dates enabling parents to attend. This also enables the setting to benefit from practitioners strengths and maximise morale and confidence amongst the team.
For some more tops tips on staying in contact with parents click here