Why Mark Making is so crucial for children's development
As adults, writing comes easily and without much thought, for children however, writing is a whole new skill requiring time, practice and encouragement. The skill of writing begins with mark making. It is easy to dismiss the different lines and circles children create on paper as mere 'scribbles', but actually, children are mark making, the first step towards writing.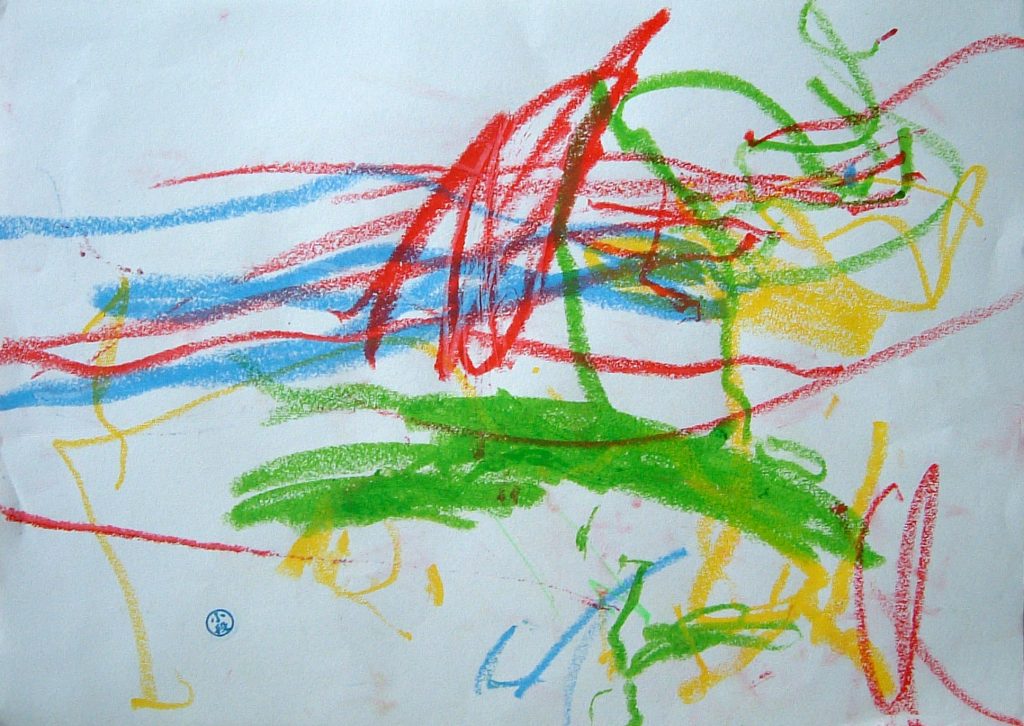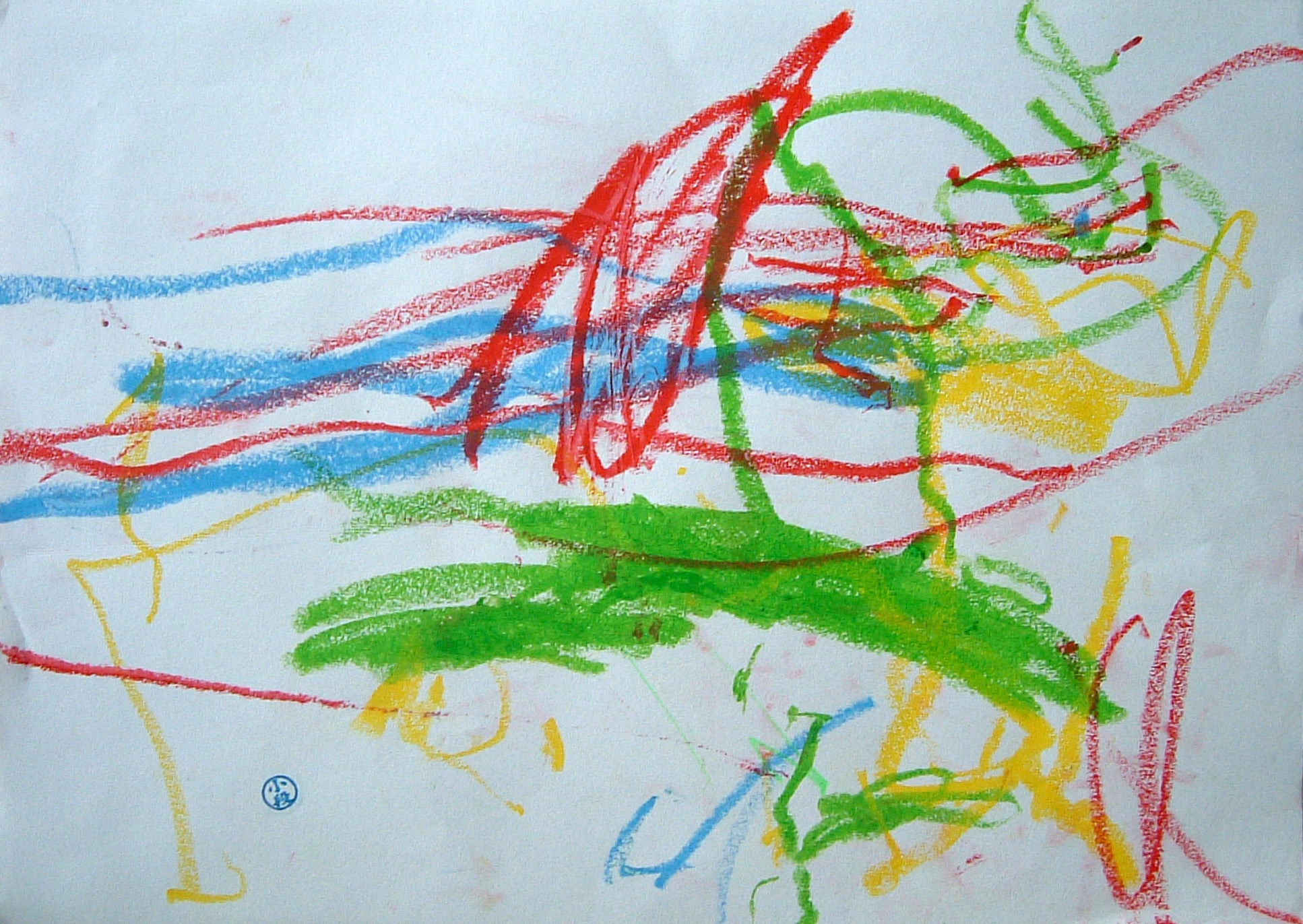 As well as enabling a child to learn to write, making marks can benefit a child physically, and also help to develop their imagination and creative skills. Mark making opens the door for children to express themselves in a completely new way, offering them the opportunity to express their feelings and thoughts without relying solely upon verbal communication.
Children may use mark making as a way of sharing their thoughts and feelings with adults around them, telling stories as they draw or sharing their completed picture with others offering an insight into what it represents. Practitioners can have a new insight into a child's thoughts or feelings through the marks they produce.
Holding pen correctly
Holding a pen and controlling it with such precision takes a lot of skill and involves hand-eye co-ordination and muscle control in our hands and fingers. Making marks enables children to develop their hand eye co-ordination and fine motor skills through practicing to hold a pen, deciding what grip suits them best, which hand feels most natural and through making small controlled movements using the pen.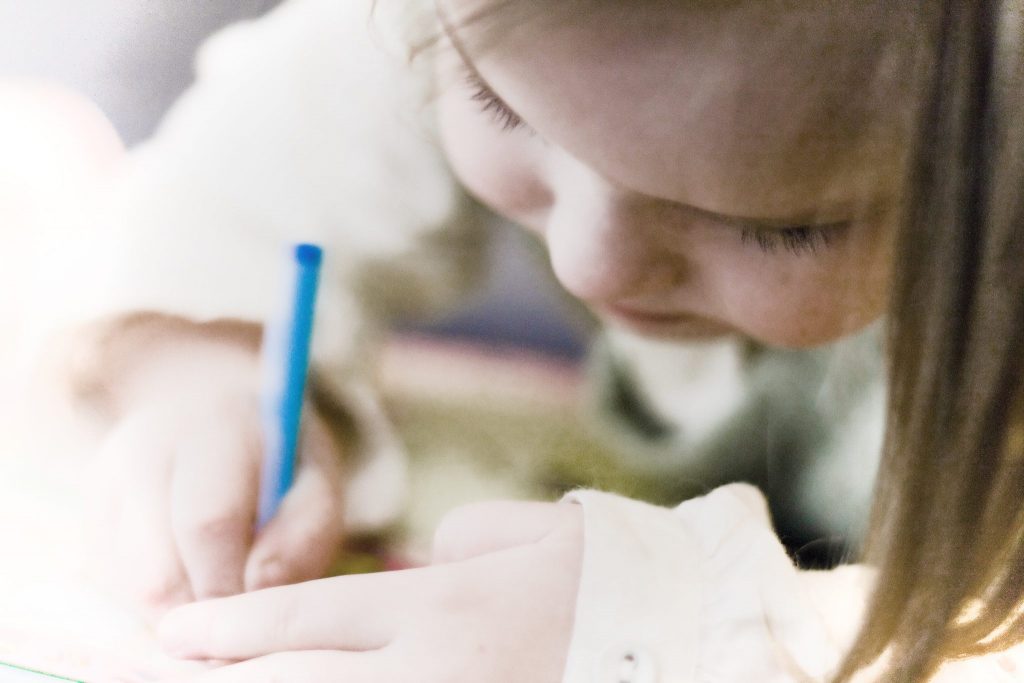 Ways to explore mark making;
Practitioners working with children in the early years can promote mark making for children and encourage them to express themselves in this creative manner. Practitioners can take this chance to get creative! Mark making does not just have to involve a pen and paper; give children the chance to explore new media's and materials. For example, large pieces of paper can be placed on the floor for children to use their whole bodies to mark make, or children can be taken outside and draw on the floor with chalks that can be washed away. Making marks can even involve food! Younger children drawing shapes and putting their fingers in food sauce counts as mark making – all of this gives children the chance to explore their creativeness for the pure enjoyment of it and will encourage children to mark make in the future.
For practitioners, the benefits of mark making in the early years are clear; a child's physical skills are developed, their creative skills and imagination grows further, children are given a new output to express their feelings and also given a stepping stone into writing.
Practitioners role in supporting children;
As well as encouraging children to mark make in order to experience these benefits, what is the practitioner's role when it comes to mark making? Practitioners need to ensure they are responding positively and enthusiastically to the marks that children produce, giving lots of praise for their hard work and taking the time to listen to the child whilst they are explaining their picture and sharing their story they have created. Negative comments, lack of interest, over-questioning the image and trying to correct it can lead to the child feeling disheartened and can be counter-productive when trying to encourage children to mark make.
Overall, mark making itself added together with the encouragement and praise from adults around them creates a fantastic opportunity for children to make sense of the world and express their feelings in a fun and creative way; all the while reaping in the developmental benefits mark making has to offer.